The Logitech C920E HD 1080P Webcam is a high-quality USB webcam that delivers crystal-clear video and audio for your video conferencing and streaming needs. With its full HD resolution, autofocus, and built-in stereo microphones, it offers a professional and immersive experience, making it ideal for business meetings or content creation.
Estimated delivery dates: Sep 25, 2023 - Sep 26, 2023

Island wide free delivery
Genuine Products with Manufacturer's Warranty
Pay Securely online or by Juice
Dedicated Customer Service
Hassle Free Installation Service
LOOK PROFESSIONAL. EVERYWHERE.
C920e is a work-from-anywhere HD 1080p webcam that surpasses the video and sound quality provided by most laptops. Step up to professional-quality video collaboration at a price point ideal for deployment at scale.
YOU. PERFECTLY FRAMED.
C920e is ideal for displaying individuals in a well-balanced frame. The fixed 78° field of view captures a "just-right" view of the user and their environment while also providing sufficient room to visually share projects and other items of interest.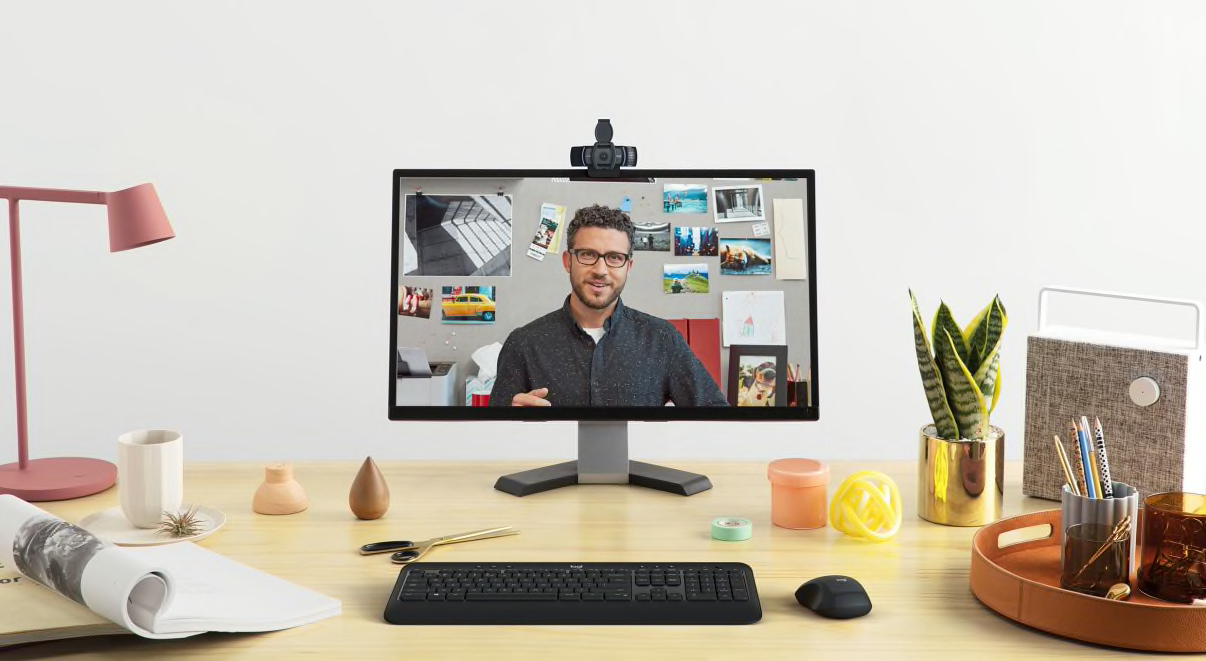 ACTIVATE MICS WHENEVER NEEDED
C920e includes dual integrated omnidirectional mics that can be easily enabled with the Logi Tune Desktop app. When activated, the mics are optimized to clearly capture audio from up to one meter away.
TAKE CONTROL WITH TUNE DESKTOP
The Logi Tune Desktop app simplifies personal device control and customization on select models, including C920e. The mini app works unobtrusively on your screen for uninterrupted video collaboration, including activation of the C920e dual integrated mics, zoom control, color adjustment, and easy download of firmware updates.