Create your own masterpiece with this Nanoleaf Canvas Starter Kit. Touch-sensitive, modular light squares with edgeless lumination come with everything you need to start your RGBW installation. Delight the senses and play on sight, sound and touch for a lighting experience that goes beyond mere function. Instal in your bedroom, living room, or any space where you want a fresh and futuristic aesthetic. Packed with smart features like Rhythm Music Visualizer, Screen Mirror, Touch and more! Instal on any flat surface with included adhesive Mounting Tape; no additional tools required.
Estimated delivery dates: Sep 27, 2023 - Sep 28, 2023

Island wide free delivery
Genuine Products with Manufacturer's Warranty
Pay Securely online or by Juice
Dedicated Customer Service
Hassle Free Installation Service
Height Per Panel5.9 inches / 15 cm
Width Per Panel5.9 inches / 15 cm
Panel Thickness0.4 inches / 1 cm
Panel Mounted Thickenss0.37 inches / 10 mm
Weight Per Panel0.37 pounds / 170 g
Cable Length8.2 feet / 2.5 m
Features
Connect+No
Touch ControlYes
Music SyncYes
Screen MirrorYes
General
Luminous Flux Per Panel44 lumens
Lifetime25,000 hours
Communication ProtocolWiFi (2.4 GHz b/g/n)
NOTE: 5 GHz networks are not compatible with Nanoleaf products.
DimmabilityYes (via App, Voice Control, Touch)
Mounting TypeVia included double-sided tape or screw mounts (Screw Mount Kit is sold separately).
The Nanoleaf AppControl via Nanoleaf App (Android & iOS) for mobile/tablet or The Nanoleaf Desktop App (Windows & Mac).
CompatibilityApple HomeKit, Amazon Alexa, Google Assistant, IFTTT, physical controller, Nanoleaf Remote, Razer Synapse, SmartThings, Homey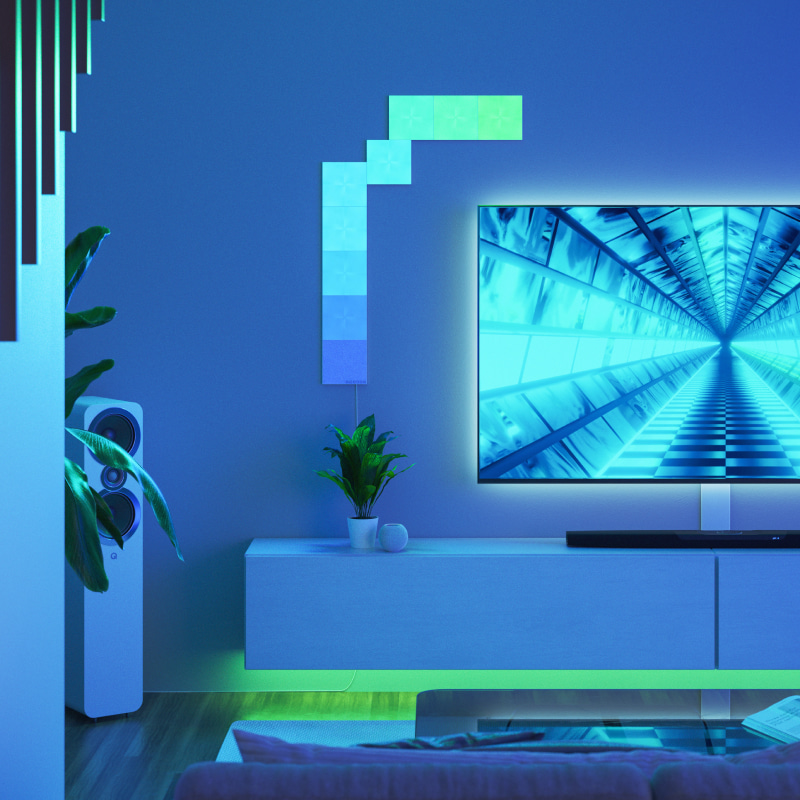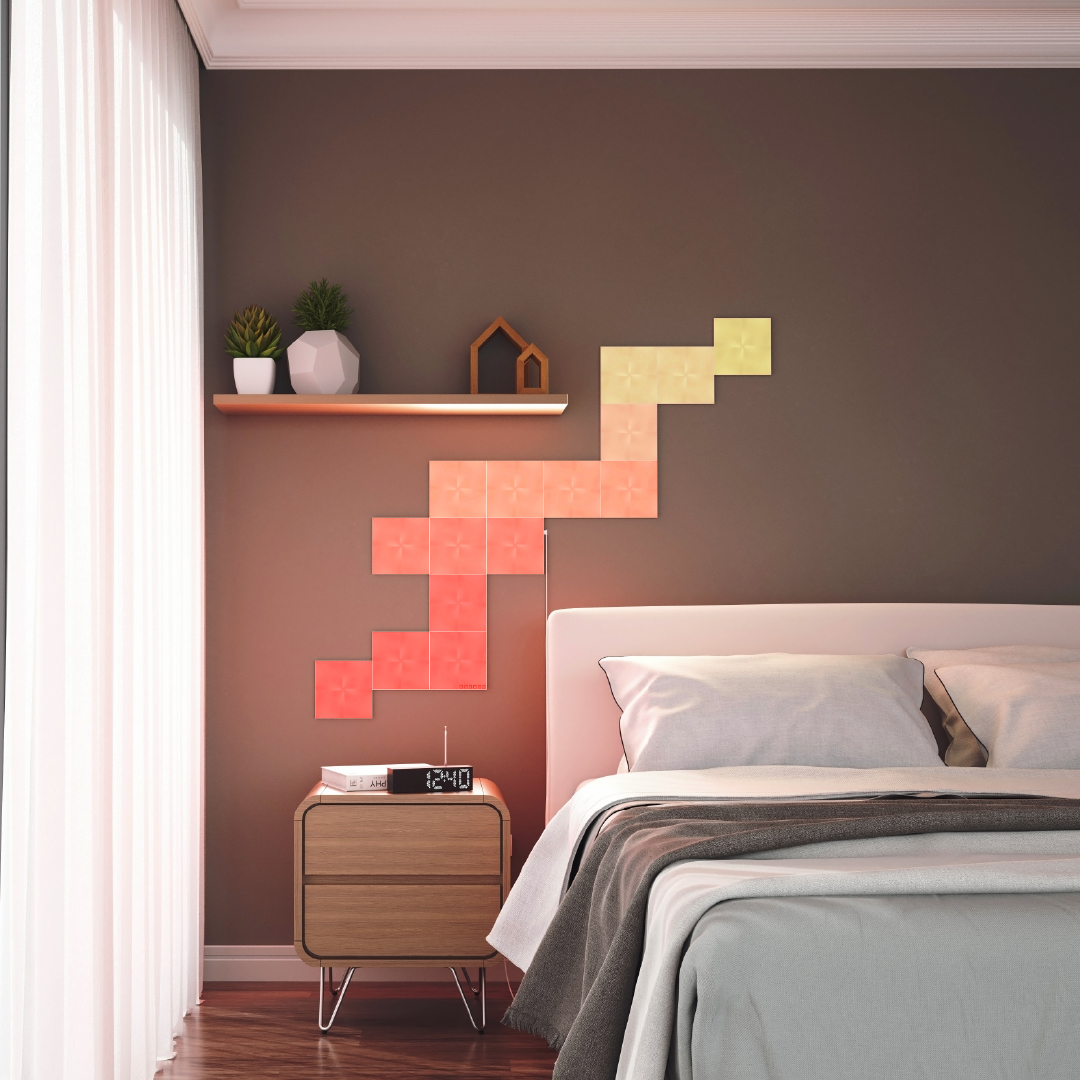 Colour
Colour Temperature1200K – 6500K
Colour Channel ConfigurationRGBW
Max ColoursMore than 16 million
Colour Rendering Index (CRI)80
Power
Voltage110VAC – 240VAC (universal)
Max Power Supply Power24W
Energy Consumption Per Panel1W
Max Panels Per Included 24W PSU25 Panels
Max Panels per Controller500 Panels