The Logitech Mouse Pad Studio Series offers a sleek and stylish surface for smooth mouse navigation. Its premium build quality and precise tracking ensure optimal performance for gamers, designers, and professionals. With a large size and non-slip base, it provides ample room for precise movements, making it an essential accessory for any workspace.
Estimated delivery dates: Oct 4, 2023 - Oct 5, 2023

Island wide free delivery
Genuine Products with Manufacturer's Warranty
Pay Securely online or by Juice
Dedicated Customer Service
Hassle Free Installation Service
SMOOTH AND SILENT
A smooth, comfortable cloth surface features a fine weave material for less friction and effortless, silent gliding—whether you're in the office or at home.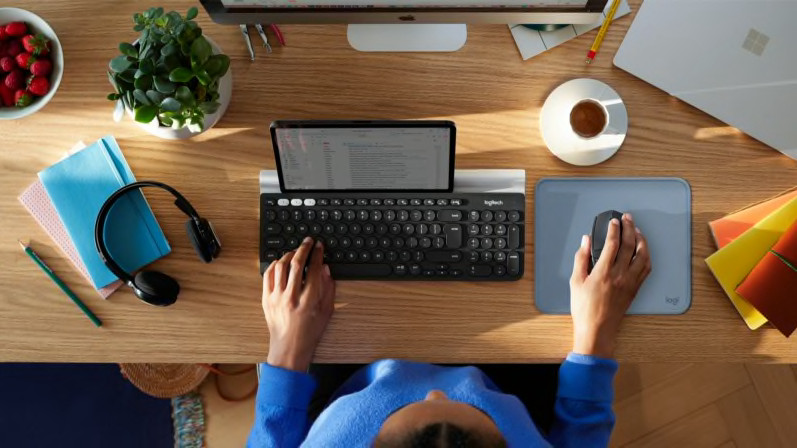 SPILL RESISTANT
Logitech Mouse Pad features a spill-proof coating that withstands accidental mishaps, so liquids can easily be wiped away.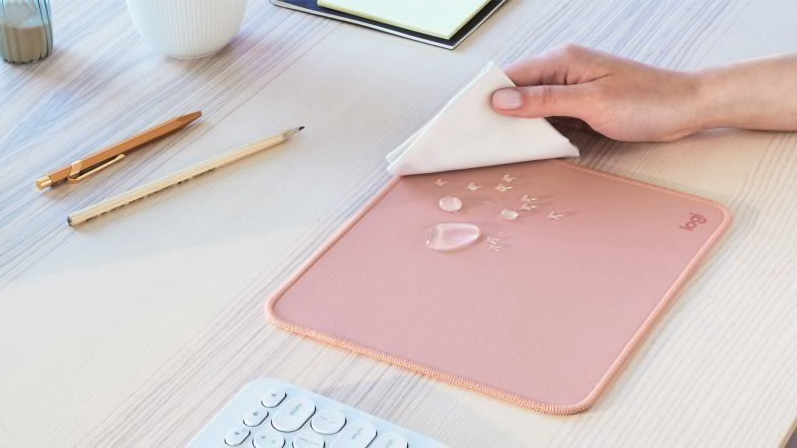 CAREFULLY CHOSEN MATERIALS
The anti-slip base features natural rubber, while the soft, comfortable surface fabric and inner layer are made from recycled polyester, giving a second life to PET bottles.
GET THE EDGE
Features anti-fraying flat-stitched edges, for a durable pad.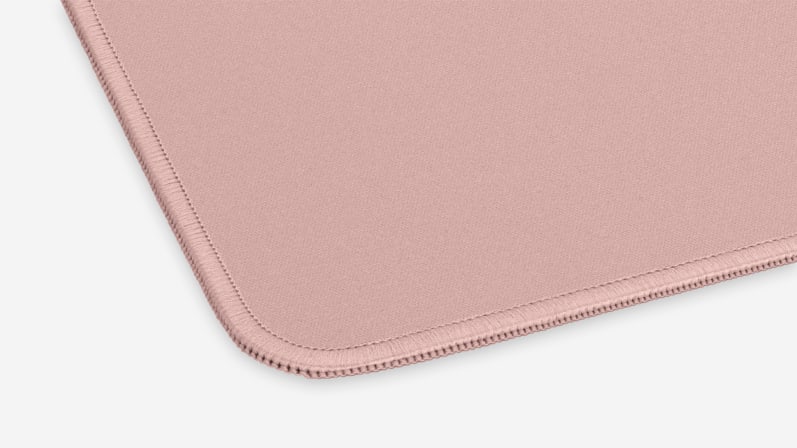 PAIRS WITH LOGITECH DEVICES
It's made to compliment your Logitech mouse and other accessories. Not only does your setup work great, but it looks great, too. Get it in blue grey, graphite, or dark rose.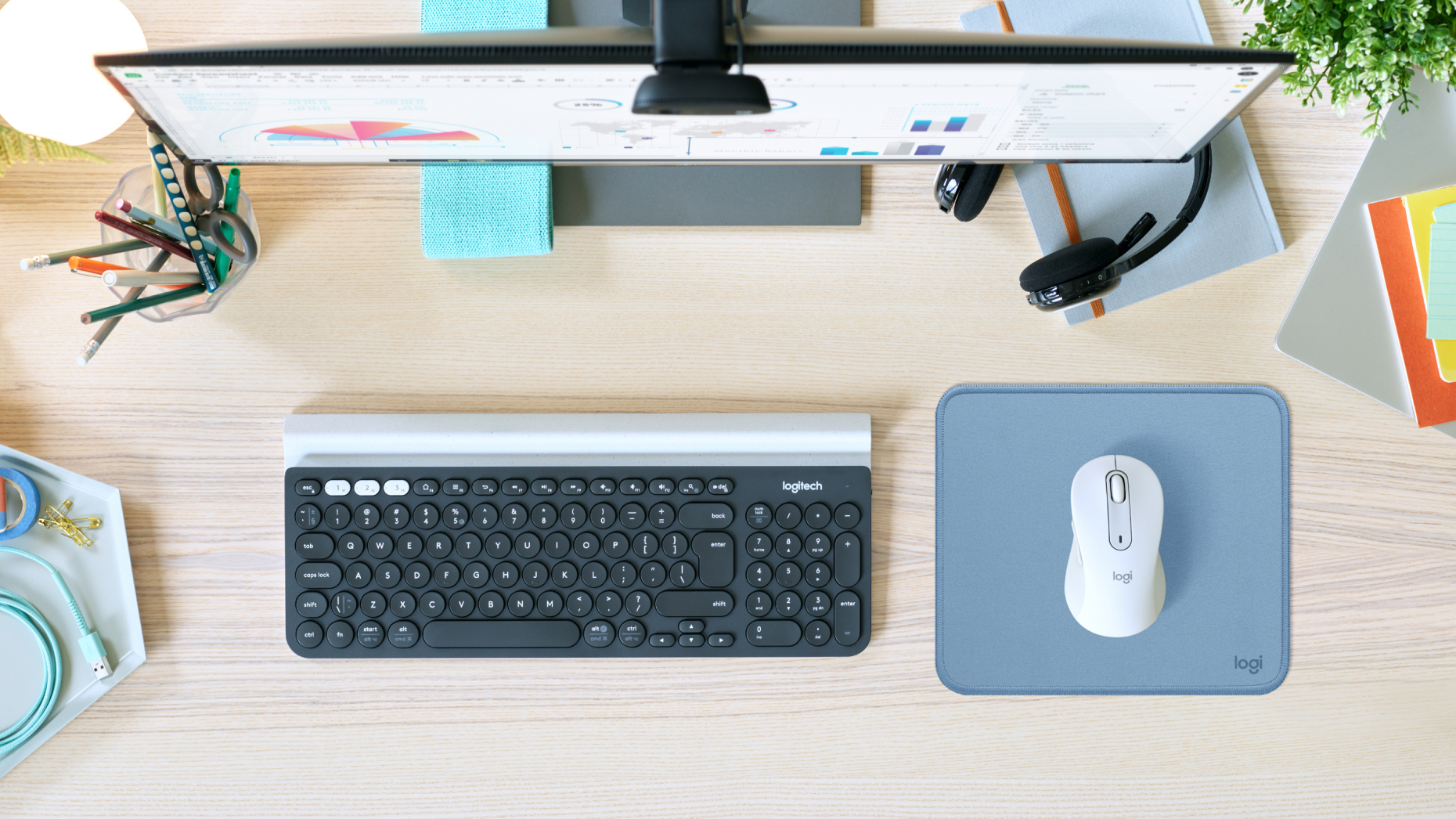 Mouse Pad
Height: 200 mm
Width: 230 mm
Thickness: 2 mm
Weight: 73 g
Technical Specifications
Materials
100% RECYCLED POLYESTER
Surface & Inner Layer
ANTI-SLIP BASE
72% Natural rubber
ANTI-FRAYING STITCHES
Nylon + Polyester